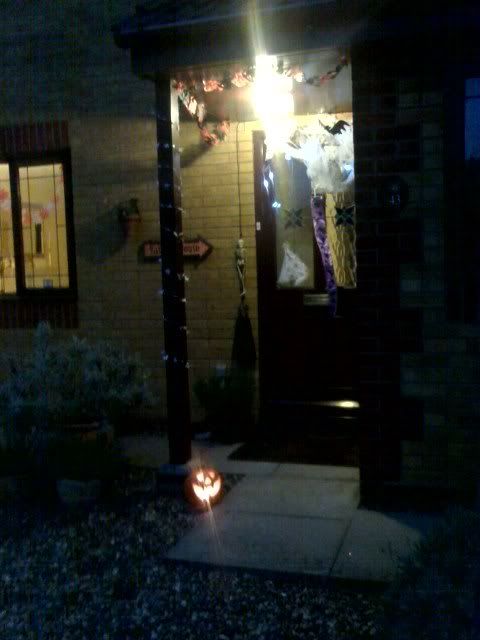 Make porch as gaudy as possible, this is essential whilst trying to create a dilapidated effect on a Bovis home that is less than 10 years old.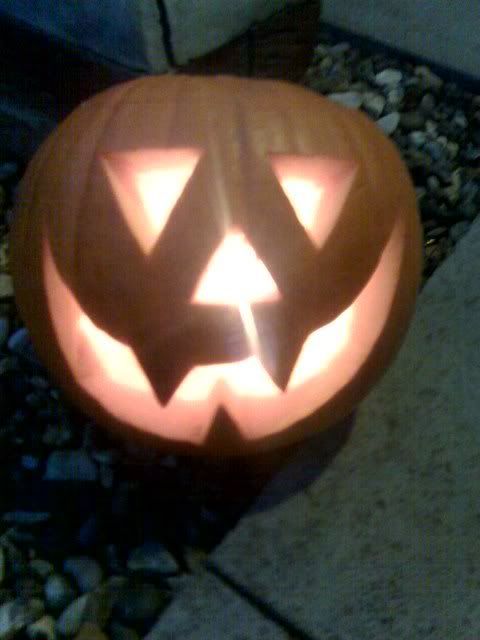 Unintentionally carve pumpkin in the way that a five year old would, get away with it by saying you wanted a 'minimalist' look.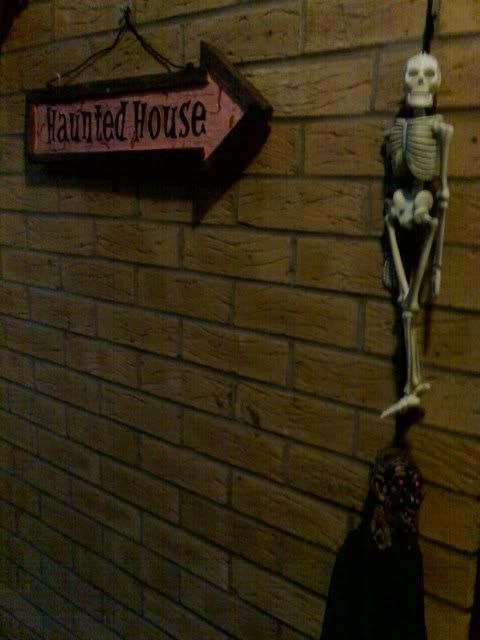 Go so crazy in Halloween aisle at ASDA that you have to resort to tying skelingtons and severed heads to bits of wire near your front door.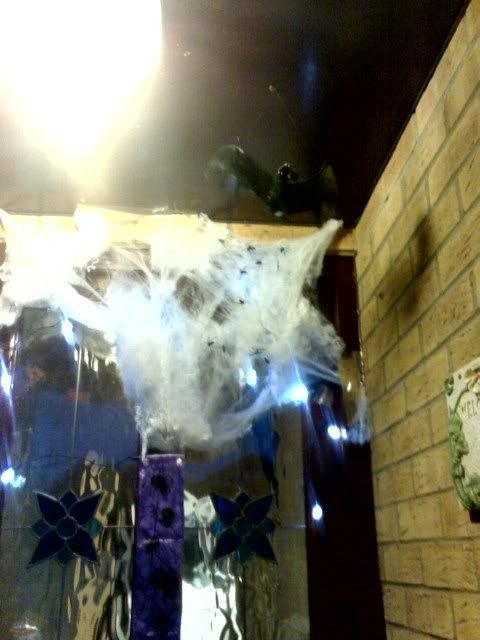 Always, ALWAYS hang a plastic bat from the porch ceiling.